Student Worker / Intern Unsolicited
Do you want to work in a dynamic environment where you can bring your eagerness to grow and learn and theoretical knowledge into play?
What you will be doing and why
This role functions within our Product Development team – the backbone of DynamicWeb. As we continue to grow our product, we are looking to expand the team, this time focusing on QA and Technical Writing.
As Product Manager for QA and Technical Writing, you are responsible for coordinating the tasks related to testing and documentation of the DynamicWeb platform. While doing that, you will help ensure the stability and high quality of the DynamicWeb PIM module.
You will be part of an agile environment where pragmatic and diverse communication is key.
Your responsibilities
Ensure stability and high quality of the DynamicWeb PIM module
Prioritize and plan QA/documentation-related tasks for a team of 6
Help set the direction for testing
Cooperate with other Product Managers to plan and integrate tasks in our quarterly roadmap
Act as a link toward our Partner Support team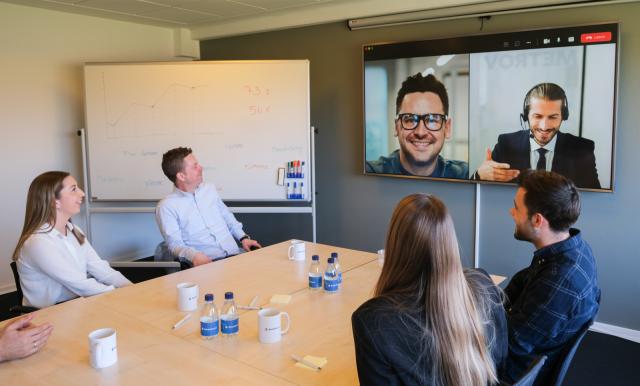 The team
Our HQ office is full of great and skilled DynamicWebbers. The team in Product Development is consolidated and characterized by high seniority, professional pride, and a (bad) sense of humor. Within the team are QA Engineers, Technical Writers, Product Managers, and Software Developers.
You will refer to our CTO, one of the founding fathers of DynamicWeb.
What to expect when joining us
We make sure to introduce you properly to the whole organization during your onboarding. We believe in flexibility and independence and, of course, got you covered in terms of pension, insurance, lunch, and the like. The ambiance is informal and humorous. The typical DynamicWebber is a social being and there's plenty of opportunity to get to know your colleagues away from the computer screen – we engage in social activities such as Friday bars, cultural events, and sport activities.
Here are some pointers as to what we are looking for – but feel free to apply even if you don't check all boxes
You own an attitude that allows you to establish communication with various stakeholders as well as internally in the team while building a strong relationship with these. You will be a strong addition to the team if you see yourself in the following – you:
Can enter a team with a high level of independence and experience
Can create structure and direction
Are diplomatic and impactful in your communication
Might have a technical background, perhaps with QA experience and technical skills within DevOps
Have experience working with PIM
What's in it for you?
An opportunity to work in a culture with a winner's mentality with an industry-leading product.
Flexibility in working location & working from home based on where you are situated.
We will schedule and plan the onboarding to ensure you have the right tools to become truly successful. Also, we will introduce you to some of the coolest colleagues in the business. We like to keep things simple and have an informal structure with lots of laughs and events where you can get to know your teammates.
A career at DynamicWeb offers the opportunity of joining us in an especially exciting time with growth – is this your next career move?
Send us your resume featuring a small text of your motivation as to why you are our new colleague. We are reviewing applications on an ongoing basis.
If you have any questions regarding the role, you can reach out to our CTO, Nicolai Pedersen at np@DynamicWeb.dk.
DynamicWeb offers an industry-recognized, cloud-based platform being the biggest eCommerce SaaS platform in Denmark with a large partner network throughout Europe, America, and Asia. Our platform is an all-in-one suite with Content Management, Digital Marketing, eCommerce, and PIM solutions. Our architecture is based on HTML, CSS, and JavaScript, which is part of DynamicWeb's own platform, built in .Net 6 and C# with Dynamics NAV, BC, AX, and CRM as links.
DynamicWeb's 300+ partners, and 200+ employees in offices all around the globe are proud to support well over 4.000 brands.
Our company
DynamicWeb offers an industry-recognized, cloud-based eCommerce Suite. We enable customers to deliver better digital customer experiences and to scale eCommerce success through our Content Management, Digital Marketing, eCommerce, and Product Information Management solutions.
We are a software company building online platforms for the people behind eCommerce. DynamicWeb's 200+ partners, 150+ employees in offices all around the globe are proud to support well over 4.000 brands. That is why you will be working closely with some of the best Product Managers, Software Developers, Sales, and Marketers because although we are 100+ employees, our mission is the same, making software simple and accessible.
Our HQ is in Aarhus, Denmark, but we have offices all over the world, and you will be working alongside colleagues in Europe, Asia, and the US.