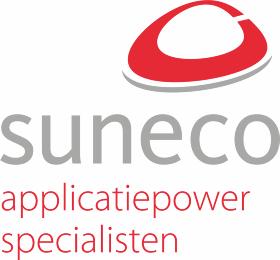 Al meer dan 20 jaar is Suneco specialist in het bouwen, uitbreiden en onderhouden van digitale platformen. Zij creëren oplossingen die de digitale aanwezigheid van uw organisatie, dienst of product vergroten. Gevestigd in Zwolle is Suneco goed bereikbaar en staan ​​ze met 30 vakmensen voor je klaar.
Suneco en uw digitale transformatie
In samenwerking met hun kennispartners zorgt Suneco voor de complete digitale transformatie van veel organisaties. Ze maken het mogelijk om uw gehele digitale omgeving of slechts een deel ervan te beheersen. Voor de toepassing van DynamicWeb past Suneco hun technische kennis toe en biedt uitstekende ondersteuning bij de implementatie ervan. Dankzij de scrumteams wordt uw business goed doordacht tijdens het proces. Hoewel je bij Suneco kunt investeren in het beheer van je software, geven ze ook trainingen, zodat je het zelf kunt doen.
Gediplomeerd digitaal expert
Suneco is een trotse Microsoft Gold en Azure CSP-partner. Daarnaast heeft het bedrijf veel ervaring met het werken met ASP.Net-omgevingen. Alle kennis is in huis om DynamicWeb goed te integreren in uw applicatielandschap. Softwareontwikkeling is niet waar de service van Suneco ophoudt. Ze ondersteunen B2B- en B2C-bedrijven bij uiteenlopende uitdagingen, waaronder e-commerce:
* Een combinatie met PIM
* De koppeling met backoffice applicaties
* Hosting in Microsoft Azure
Samen halen we het beste uit DynamicWeb. Wij nodigen u van harte uit om met ons samen te werken om uw digitale potentieel succesvol te realiseren.